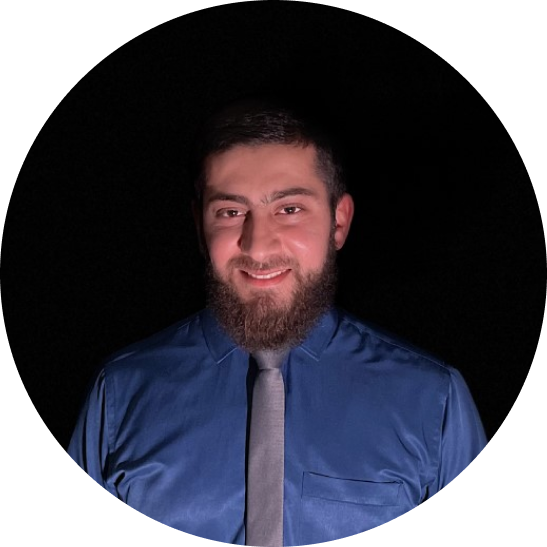 Hi there. This is Vedat OZLU. I was born in Mersin – a city of Turkey – in 1996. My first encounter with the programming world was in 2013 when I was in high school. Because my department in high school was database programming, crawling in the programming world was not a big deal at first. I had experienced teachers. In 2015, I started a university called Selcuk in Konya which is another city in Turkey. My department was computer engineering. Of course I kept on for the same purpose to become professional because I tasted this programming world once and it affected me a lot. I spent 5 years in that university to learn more about this world. In 2020, I was hired in a software company as a mobile developer as soon as I graduated. By the way, my marriage and graduation happened almost at the same time. Now I am a father and it feels amazing.
With the experience that I've gained about programming since 2013, I can say that everyone can write code but there is something else which is more important in my opinion. Everyone cannot write efficient code with high quality if they don't like this profession and live in this programming world. I never ever forget that each code that I write keeps my own signature. In fact it reflects me to the world.
Alright. Let's talk about my profession.
I am developing native ios apps based on swift. I also have experience with android development based on java as well. But ios development is my main profession. I like to read articles about new features of ios development and tamper with github codes in my free time. I like challenges to do something new, something hard.
So in IOS development I've experiences about :
Swift Language
UIKit Framework
RxSwift Reactive programming
Object Oriented Programming
Multi-thread Programming
Design Pattern
MVC,MVVM patterns
Clean architecture
Unit test
App optimization
REST API communication
Core Animation
I also have a youtube channel called Programmer Ship. I like to share my knowledge with the other developers. In my personal website you can also see posts mostly about ios development.
Besides those, I like to deal with gardening. I am also a ping pong lover and like to play with my friends. Walking in the woods is another hobby of mine. I like to feel the nature. Anyway, I think that's enough to talk about me here. If you want to learn more, please feel free to contact me.